A 9-year-old Australian inventor is heading to NASA after his smart helmet idea won a national innovation* award.
Samuel Meyers from Clover Hill State School, Mudgeeraba, Queensland, has been named the national winner of the littleBIGidea competition in the grade 3-4 category.
Selected from more than 1000 entries, Samuel's award-winning idea is called the Hero Helmet, designed to stop people riding their bikes, scooters or skateboards without a helmet.
Hero Helmet features an embedded* remote* that unlocks the wheels when the helmet is being worn by the rider.
Samuel's prize is a trip to NASA's Kennedy Space Center, Epcot Theme Park at Disneyworld and Ripley's Believe It or Not in the US.
Samuel said he was driven by a desire to prevent injuries and save lives and the idea came to him as a result of a previous innovation.
"I had just been successful in the Griffith University Science Competition and my entry had to do with a scooter," he said.
"Then I came home and my Grandpa asked me 'What are you entering next year?'
"I said to him, 'I have my idea, I want to design a helmet that if you are not wearing a helmet the wheels of whatever you are riding will not turn. They will be locked.'"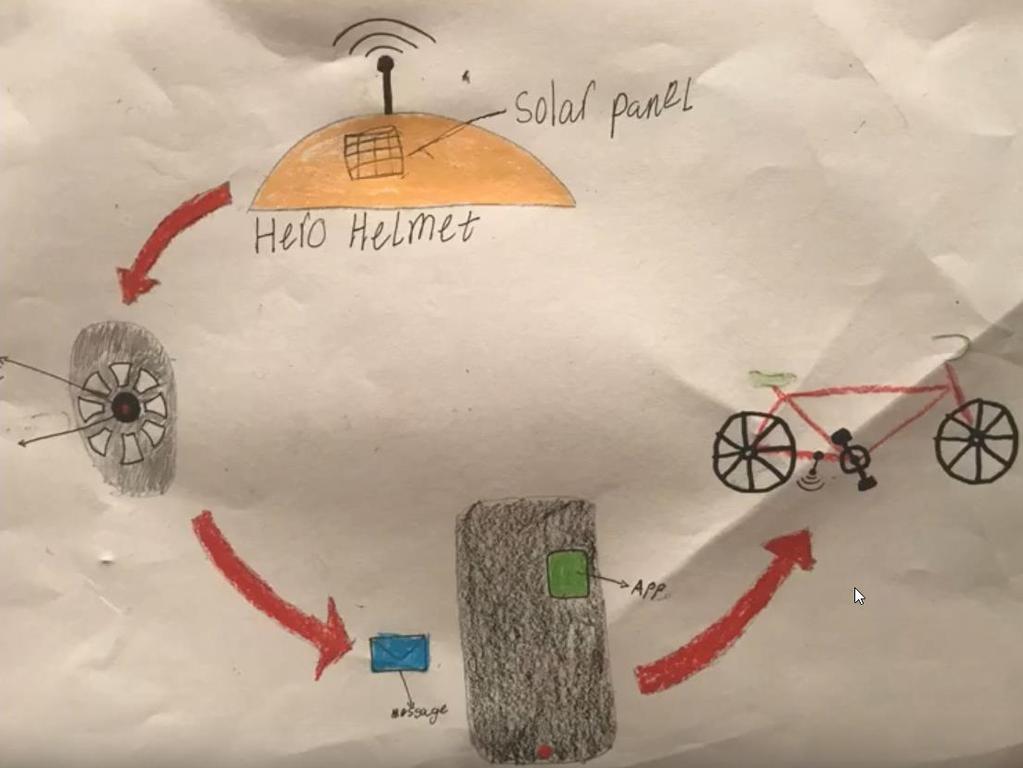 His Grandpa asked him how the idea came to him.
"I like scootering and skateboarding", Samuel said he told his Grandpa.
"I often see children falling off without a helmet and I have heard how dangerous it can be and how you can get brain damage and really hurt yourself. I want to save lives."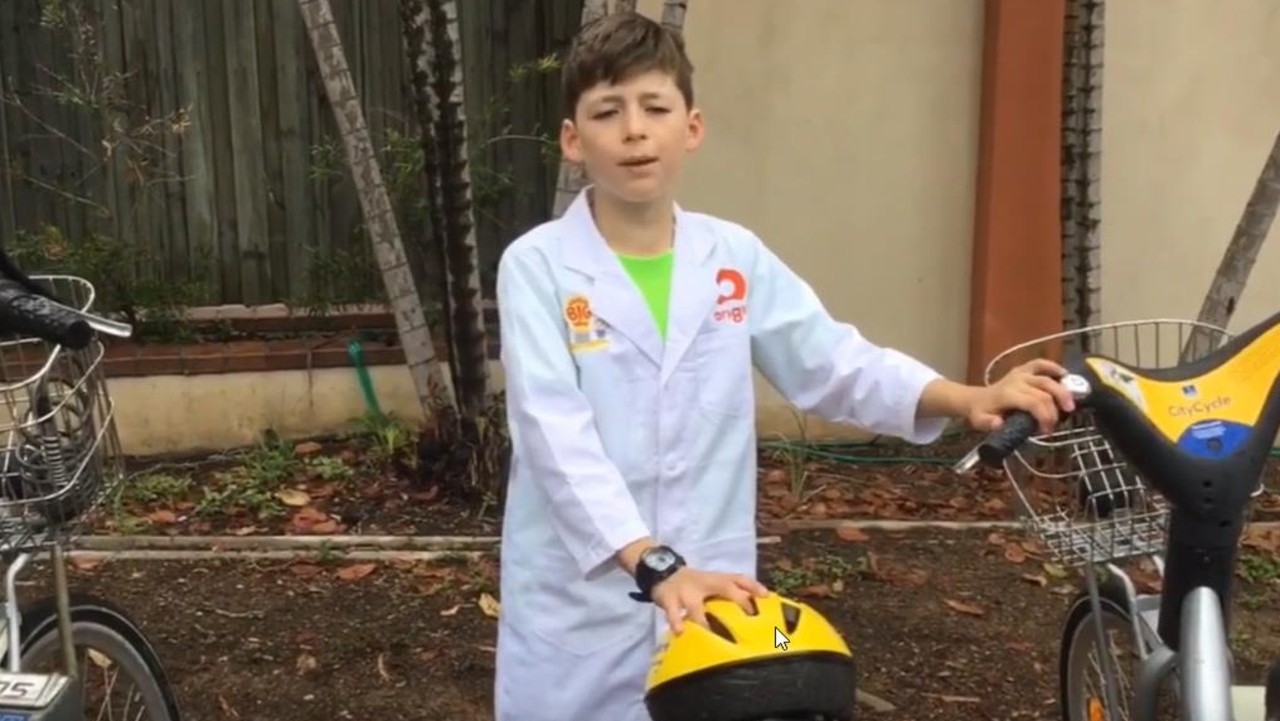 Samuel's idea was awarded for its creativity, practicality* and originality* by a panel of experts including biomedical engineer* and inventor, Dr Jordan Nguyen; 2018 NSW Young Australian of the Year, Macinley Butson and Anna Cain from Engineers Without Borders Australia.
Samuel's littleBIGidea mentor*, Dr Jordan Nguyen said, "It's been incredible to see so many students from all over Australia submit their inspiring and innovative ideas to help others and make a difference to the planet.
"Samuel's idea solves a real need and shows true thoughtfulness* and practicality. I'm excited to see where he takes this idea in the future."
When he grows up, Samuel would like to be an engineer but until then, will keep inventing.
"I have lots of ideas coming up but they are top secret."
LITTLE BIG IDEA COMPETITION
Origin's littleBIGidea competition launched in 2014 and aims to inspire young Australians to harness* their creativity and practical thinking to solve real world issues.
The competition has received more than 8000 entries, with some previous winners going on to further their inventions and commercialise* their ideas.