Prime Minister Scott Morrison has announced the government is introducing the first phase of Australia's emergency response plan against the coronavirus as "the risk of a global pandemic is very much upon us".
The move came just days before the death of Australia's first coronavirus victim. Retired West Australian travel agent James Kwan, 78, died on Sunday in isolation in a Perth Hospital. He was one of 168 Australian passengers rescued from the virus-struck Diamond Princess cruise ship stranded off Japan.
Mr Morrison tweeted his sadness at Mr Kwan's death saying "we join his family and friends in mourning his passing" and said he would continue to do whatever he could to protect Australians from the virus.
Mr Morrison said people's safety was the government's "top priority" after instructing Health Minister Greg Hunt at the National Security Committee to engage with state and territory ministers and identify any gaps in what needs to be done to prepare.
"I want to stress that these actions (introducing the emergency response plans) are being taken in an abundance* of caution," he said.
"The actions we are now taking in being prepared even further, is to ensure that we can respond immediately when the virus moved to the next level."
Mr Hunt said the plan involved "ensuring full preparation phase" for the nation's medical stockpile.
The government's plans were announced in case the World Health Organisation declares the coronavirus crisis a global pandemic in coming days.
A pandemic is declared when a new disease for which people do not have immunity spreads around the world beyond expectations.
More than 86,000 cases of COVID-19 are now confirmed around the world and more than 2979 people have died since the disease was first reported in China on December 31. Australia has had 23 confirmed cases and one death.
On January 30, WHO declared the coronavirus outbreak a global emergency.
WHO has not yet classified coronavirus as a pandemic with the organisation's chief Dr Tedros Adhanom Ghebreyesus telling reporters on Wednesday the disease spread wasn't yet at that point.
"For the moment we are not witnessing the uncontained global spread of this virus," he said.
"Does this virus have pandemic potential? Absolutely it does. Are we there yet? From our assessment not yet."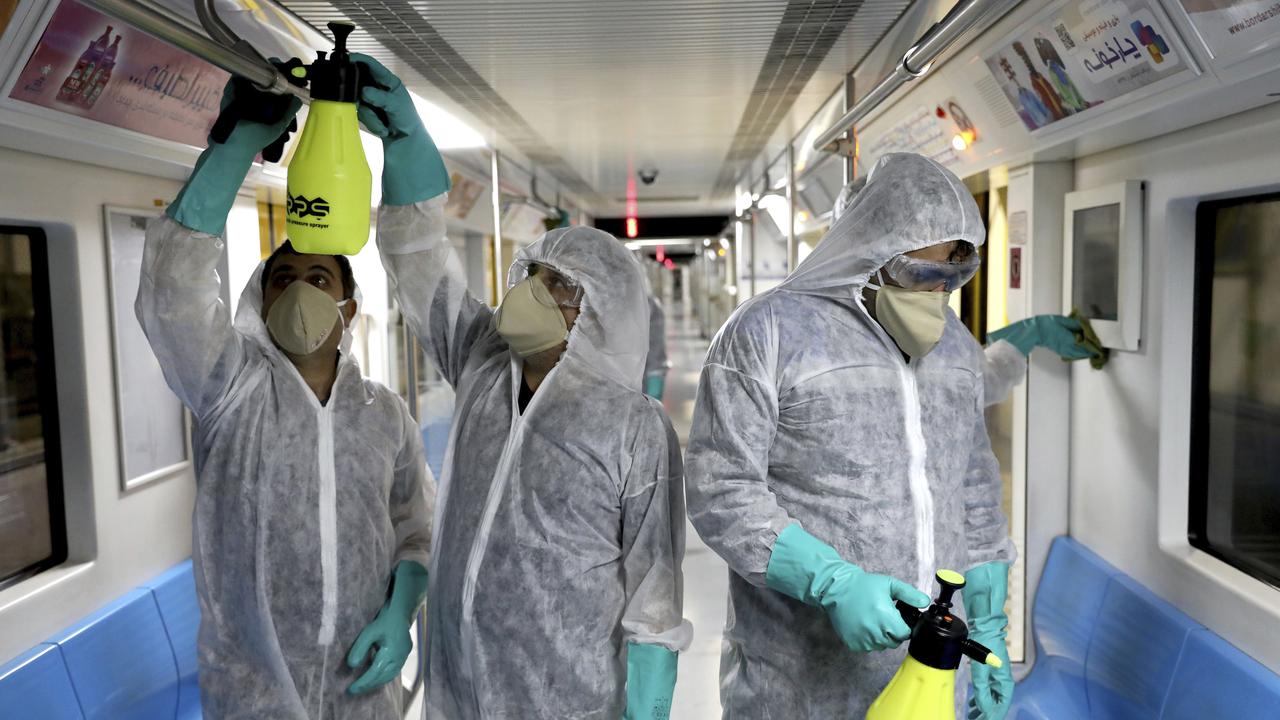 WHAT IS A PANDEMIC?
Cases of the coronavirus involving people who have been infected in China, or have been infected by someone who has been in China don't count towards the declaration of a pandemic.
There needs to be a second type of widespread infection, between people who have not been in China, for WHO to declare a pandemic.
There has not been this type of spread in Australia, the UK or the US, though there have been outbreaks in Japan, Italy, South Korea and Singapore.
There are concerns Iran is hiding the extent of the spread of the disease in that country.