When it comes to making our world a better place, some of the biggest and brightest ideas are coming from our youngest minds.
Young entrepreneur* Taj Pabari says today's kids are much more switched on to the challenges facing their communities.
And they are determined to do something about it.
"This generation is a lot more socially conscious*," said the 20-year-old who started his own business at the age of 14.
"They are thinking about the problems they see in their community and they are looking for solutions to these problems.
"They are thinking 'we are the ones who are going to inherit these problems, so we need to start thinking about solutions' and asking 'how can I be part of the solution'."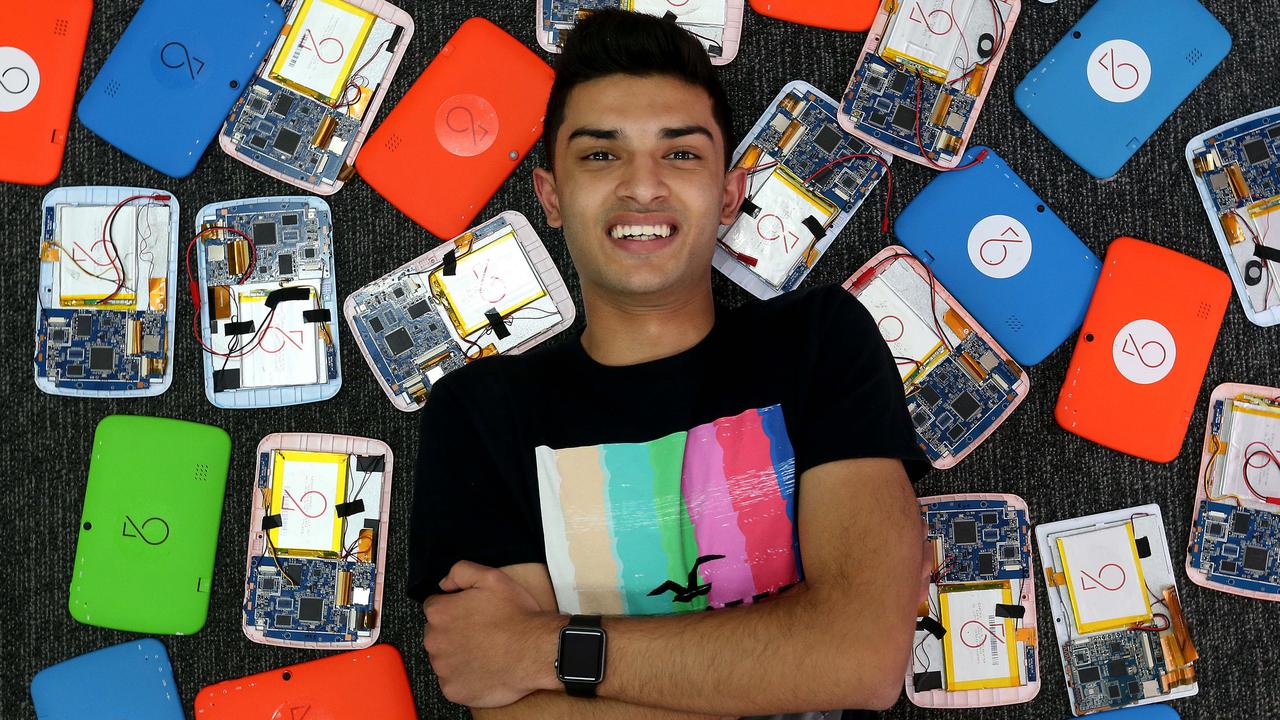 Mr Pabari's company, Fiftysix Creations, has delivered entrepreneurship* and financial literacy* programs to more than 60,000 kids across Australia and New Zealand.
His company has teamed up with the Westpac Youth Impact Challenge to encourage budding entrepreneurs to tackle some of the globe's biggest challenges, from poverty and hunger to climate action and inequality.
The challenge encourages students from Year 1 to 12 to identify a problem in their community and come up with an innovative* way to solve it.
Their solutions must contribute to one of the United Nations' 17 Sustainable Development* Goals, a global blueprint* for creating a better world by 2030.
"There are some really amazing young people out there," Mr Pabari said. "I think we're going to see some world-changing ideas, which is going to be a great thing for our country, especially in the current climate."
Queensland 11-year-olds George Facer and Carter Mason are already on their way to changing their Sunshine Coast community for the better through their business initiative*, EPAC.
The friends from Cooran State School are developing an eco-friendly tourist pack to reduce the reliance on single-use plastics in the Noosa area.
They have already received $8000 of pre-orders and are finalising their packs, which feature locally made products and produce including a water bottle, bamboo towel, reusable coffee cup, a reusable spork (which is a combined fork and spoon), a stainless-steel straw, a bowl made from coconut fibres and an app that shows places to refill water bottles.
The boys, who have been mentored* by Fiftysix Creations, plan to sell the packs for $40 at local farmers markets, restaurants and other tourist hot spots.
George said their tourist eco pack was inspired by seeing overflowing rubbish bins in Noosa during the busy Christmas holiday period.
"The bin was super full and just disgusting," George said. "I kept thinking about it and wanted to do something to change it."
Carter said it was worth listening to kids' ideas.
"We have got ideas that are unique and fresh and unique perspectives*," he said.
Aurora Surawski and Tanmay Pandya, both 12, have also worked with Fiftysix Creations to start bringing their great idea to life.
The Brisbane pair have come up with a fitness app called Cash Back Health, or CBH, which allows users to set goals and then find suitable diet and workout plans.